House plants can be a fantastic way to bring the outside in, but in some cases, they might be doomed by the time they're in the front door. Some low-maintenance plants can persevere through a slight drought or a lack of pruning brought on by forgetfulness. These easy go-to plants will brighten up your space and add character without requiring much care.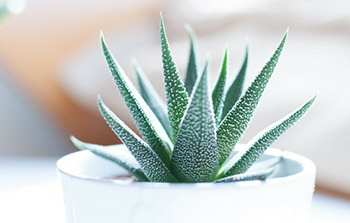 Aloe
This easy-care succulent prefers a sunny kitchen window and compliments those going for a southwestern-feeling decor. Other succulents, like Jade, are also great for small spaces and each come in funky shapes, sizes, textures and colors. Be warned: these are not safe for pets.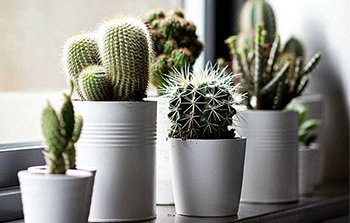 Cactus
This is another funky southwestern plant that doesn't require a lot of TLC. These are not advised for pets and heavy traffic areas (for obvious, pokey reasons). These plants have gained in popularity in the last year or two, so they're easily found at an affordable price.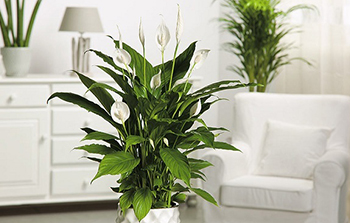 Peace Lily
For those of you with a softer side, peace lilies are a great plant that is fairly controllable in size. The flowery plant only requires occasional watering and will droop when thirsty. This is another plant that is not pet-friendly.
Parlor Palm
Cue the white sands and a drink with an umbrella! This is the perfect plant to put your mind into beach-mode. This mini palm is great for filling empty corners and it doesn't require bright light. And under-watering is better than over-watering in this plant's case.
Bamboo

Who doesn't love this stuff? The twists and writhes in these bright jade-green sticks make an awesome addition to bathrooms, offices and funky spaces. These are easily found at Lowes, Target and many other stores nationwide.
This plant is specific to its name: cats. Catnip is an easy growing perennial that requires a lot of light. It's best to grow a potted plant outside and inside, rotating them periodically. Cats love to roll, rub and even chew on catnip. Warning: If your feline overindulges in the 'nip, it can cause digestion issues as well as reported sedation and over-stimulation.
Among other safe plants are Violets, African daisy, Polka Dot Plant, Orchids and many more. Find a full list on the ASPCA alphabetical list of approved plants
here
. We want to see the houseplants inside YOUR Hubbell apartment! Post your photos online, tag us, and use the hashtag #HubbellApartmentLiving! Happy gardening!