Apartment managers can make a big difference in the day-to-day quality of life for residents. They work in a wide range of capacities to ensure smooth operations, responsiveness to residents' needs, and the overall success of their community. If you're wondering whether this job would be a good fit for you, read on to learn more about what it entails.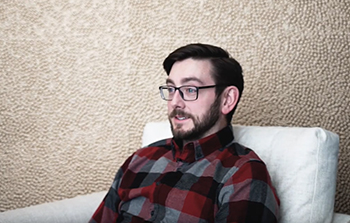 An apartment manager's day is active and varied. Rather than sitting in an office all day, a manager spends time each day working with residents and staff, touring the facility, and doing everything possible to keep the community in top shape and filled with satisfied residents.

Resident Relations
If you enjoy working with and helping people, apartment management could be a good fit for you. Communicating with residents, responding to their concerns, questions, or complaints, and ensuring that they're aware of the services available to them are important aspects of the job. Managers market, tour, and lease available apartments, fostering good working relationships with new residents from the very beginning. Managers also implement retention programs aimed at keeping residents happy over the long term.

Staff and Vendor Relations
Apartment managers schedule, supervise, and direct all activities on-site, working with community staff as well as outside contractors. It's important that a manager be comfortable supervising and directing a variety of professionals and also being adept at maintaining positive relationships with vendors and staff alike. A successful apartment manager creates an atmosphere of cooperation, enthusiasm, professionalism, and urgency in order to deliver the best possible living experience to residents.

Budgeting, Accounting, and Reporting
An apartment manager is responsible for managing the community's budget, ensuring the company achieves its goals in relation to rent collection, expenses, and net operating income. As a result, a manager should be a good negotiator when it comes to purchasing products as well as acting as a meticulous record keeper. Property management companies typically have specific reporting requirements apartment managers need to meet to ensure all budgetary guidelines and procedures are followed.

Working on the Hubbell Team
Hubbell Apartment Living operates many different communities throughout the Des Moines metro
, and we are continuing to grow. We foster a team environment in which local managers share resources with sister communities to support company-wide success. With experience, our apartment managers gain access to a variety of career opportunities and advancement. They can work with new properties, train other apartment managers, and earn promotions to the senior property manager or regional manager levels.