As our various industries adapted to COVID-19 protocols and safety guidelines, Hubbell Homes and Apartment Living both made big shifts in technology to enable self-guided tours. These tours are meant to limit the interaction between agents and the potential renter or homebuyer while not foregoing seeing the product in person.


Self-guided tours are proving successful, especially when people can request a date and time to walk through apartment or homes on their own during the week or on the weekends. In most cases all a visitor needs are a smartphone and access to the internet.


Hubbell Homes and U-Tour:


Hubbell Homes chose to work with UTour, a technology that allows the visitor to select a home, a timeframe and receive an entry code in a click of a button. Step one is to choose from one (or more) of the six Hubbell communities that offer this type of tour. These communities include: Grover Woods (Des Moines), Gray's Station (Des Moines), Tuscany (Altoona), Mill Ridge (West Des Moines), Brownstones at Legacy (Norwalk) and Heritage at Prairie Trail (Ankeny).
Then, the visitor selects a time by registering and reserving a one-hour window to visit and enjoy their own tour. Finally, the visitor receives a digital entry code to type in to unlock the front door. Viola!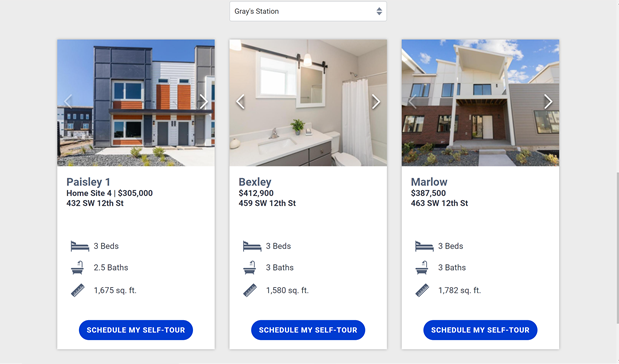 In addition to the self-guided tour option thanks to UTour, all our Hubbell Homes are outfitted with Ring Doorbell security systems. This allows us, our partners, and our visitors to feel more at home while visiting an unfamiliar community.

Hubbell Apartment Living and Rently


When it comes to many of Hubbell's apartment communities,
Rently is a great way
to visit available apartment homes in person. Sometimes without seeing spaces in person, it's difficult to tell how spacious a two-bedroom is compared to a three-bedroom or exactly how a studio floorplan is designed keeping your furniture in mind.
This is a great option so visitors can take their time to explore the apartment and additional community spaces yet still see everything with their own eyes. And most importantly, because social distancing continues to be a factor, this option avoids new groups of people being in the available apartment home at the same time.


At LINC townhomes in Gray's Station, the Rently location is on the corner of SW 11th and Tuttle Street and is easily seen by its bright orange banner! Set up is easy as logging on to Rently.com, searching for the city you want to live in, putting in your credentials (a name, credit card and photo ID are required for accountability) and then receiving a code with access to enter! Similar to UTour, there is a time limit for visiting so our teams can go in and clean prior to the next visitor entering the home.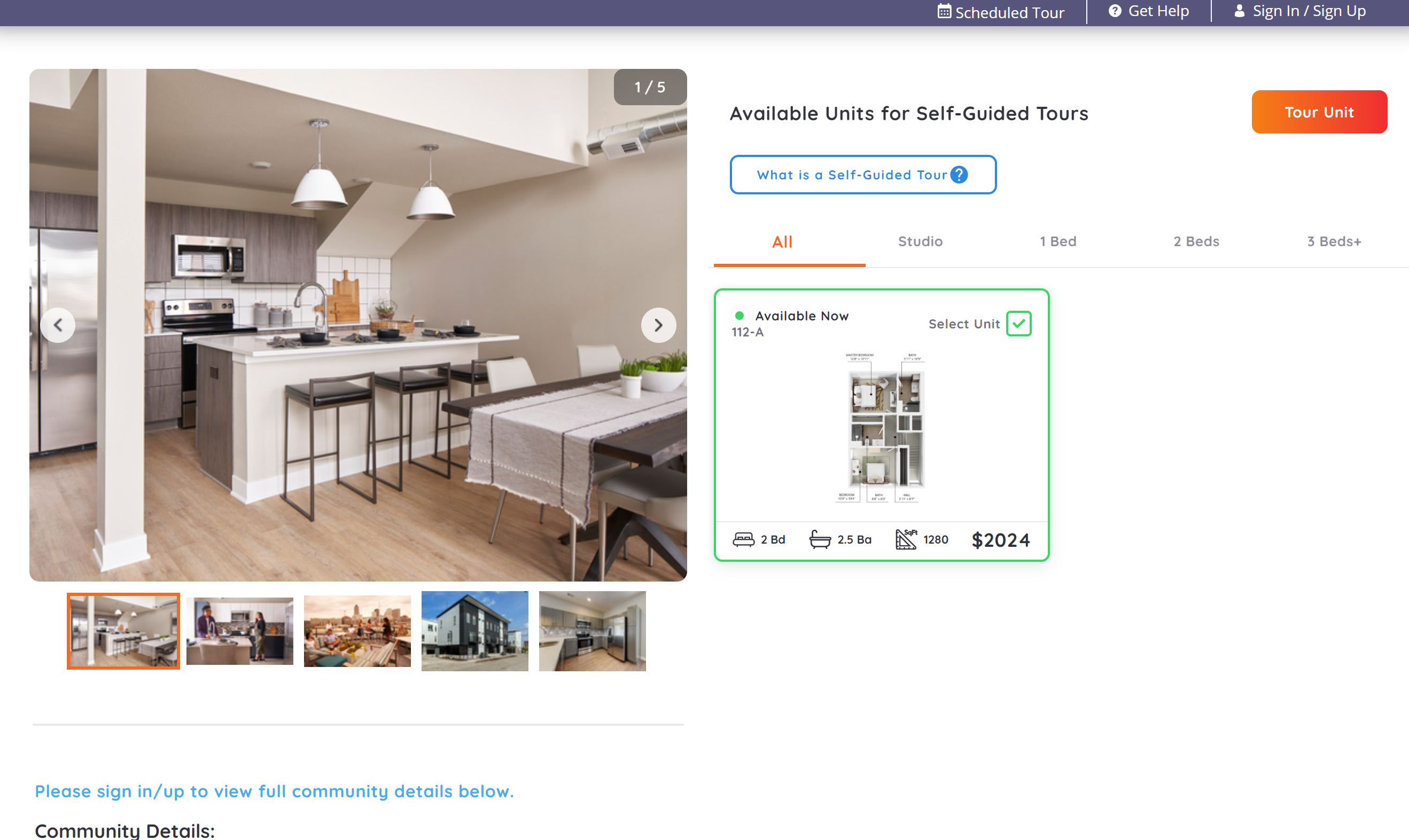 Regardless of if you're buying or renting, there are so many ways to still see your next home whether that's in person with an agent, virtually or via a self-guided tour!