Des Moines, IA (August 29, 2018) – Hubbell Realty Company has opened a new downtown apartment community, VUE, north of downtown Des Moines across from Mercy College. In addition to spacious one-, two- and three-bedroom apartments, this is Hubbell's second apartment community to feature the popular dog park amenity. Hubbell now owns the two largest non-city dog parks in downtown Des Moines.
VUE apartments are some of the largest units available north of downtown. VUE also has a large indoor-outdoor rooftop community patio as well as a 24-hour gym, and underground and above-ground parking.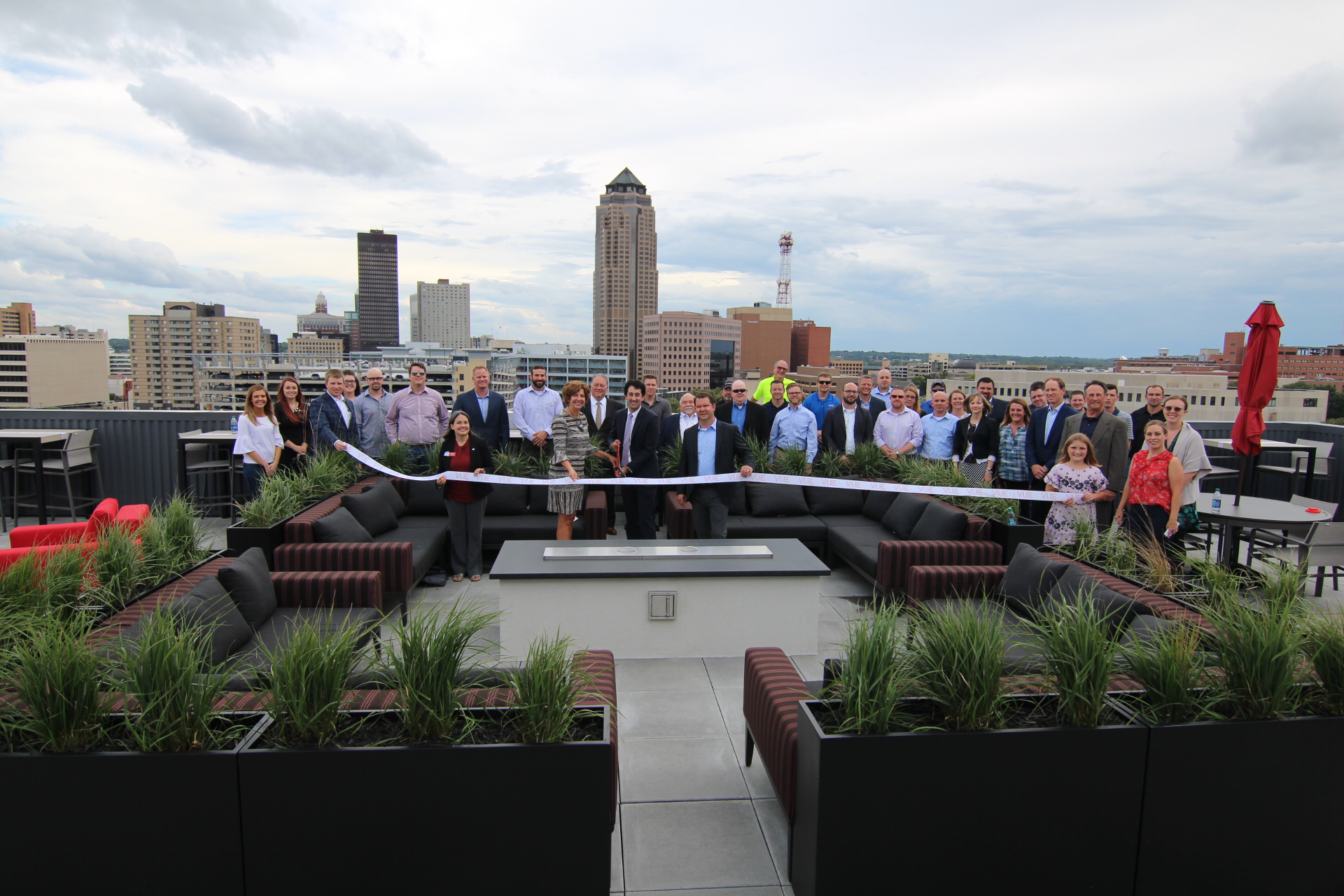 "We are so excited to open VUE to the public. This community offers more square footage than many downtown apartments as well as the rooftop amenity our residents know and love," said Vice President of Development Kris Saddoris. "Downtown residents said they wanted great amenities, like a dog park, and we listened."
One of the best features is the large dog park located on the southwest corner of the community. Hubbell has partnered with the Animal Rescue League of Iowa to bring adoptable dogs to this park, as well as Cityville's dog park on Southwest 9th Street.
Hubbell welcomes pets of all sizes in many of its apartment communities.
###
About Hubbell Apartment Living
Hubbell Apartment Living, a division of Hubbell Realty Company, manages 39 apartment communities throughout the Des Moines, Iowa metro and Sioux Falls, South Dakota. Communities offer convenient locations, welcoming atmospheres, and all the features and amenities expected from apartment living. We are apartment living as it should be: Convenient. Friendly. Home. Hubbell Apartment Living is located at 6900 Westown Parkway in West Des Moines. For more information, call (515) 243-3228, or visit www.hubbellapartments.com.
About Hubbell Realty Company
Hubbell Realty Company is a leading commercial and residential developer and commercial property management firm. Headquartered in West Des Moines, Iowa, Hubbell Realty Company has 33 residential communities and 12 business parks. Always breaking new ground, Hubbell Realty Company has been a catalyst for growth in Greater Des Moines and can trace it presence in Iowa back to 1856.