Did you know that almost 66 percent of apartment residents in the United States don't have renter's insurance? It is important and nearly vital that every resident add a renter's policy to their insurance package to protect their belongings and bring peace of mind.
As Loretta Worters of the Insurance Information Institute observes, "Many people who rent don't think they need renters insurance because they either think that their landlord's insurance takes care of their personal possessions, or they think they don't have a lot of 'stuff' so they don't purchase coverage." Not having coverage when you need it, however, can have devastating financial consequences.

There are a lot of myths surrounding renter's insurance; take a look at these myths and see why you should get renter's insurance today.

1. You don't need renter's insurance.
Contrary to the general public's understanding, the landlord has not bought insurance for your belongings. Any insurance due to damage, loss, theft, vandalism, and fire, is entirely up to you. Even if your things are not fancy or expensive, imagine how much it would cost to replace all of it – furniture, cookware, clothing, bedding, towels, electronics – everything. Smoke or water infiltration, for example, can cause catastrophic damage not only to the building, but also your belongings. Renter's insurance covers items lost to fire, smoke, theft, some types of water damage, and more.

2. Renter's insurance is expensive.
Actually, it's the opposite. According to State Farm Insurance, the average renter's policy costs just over $12 per month for up to $30,000 in personal property coverage. It's inexpensive because the policy is not covering the cost of the actual building, just your stuff! And oftentimes, if you buy this insurance through the same company you purchase your auto policy, you can earn various discounts.

3. The landlord's insurance will cover you and everything inside your apartment.
If your apartment building or rental house burns down or the roof collapses, the damage to the structure is the landlord's problem, but not being able to live in it is yours. In the event that you are unable to live in your home, renter's insurance will cover the cost of living in a comparable dwelling for a determined period of time. You may also be able to recover other expenses that result from your temporary displacement, such as food or transportation.

4. Renter's insurance only protects me at home.
Even if your belongings are stolen or damaged outside of your home, your renter's insurance will likely still cover the loss. Whether you're at a neighbor's apartment or traveling in Europe, you could still get coverage for your stolen laptop.

Before You Buy
It's always important to educate yourself when shopping for insurance. Make sure you understand the terms of any policy you're considering. Find the answers to questions such as
What are the coverage limits?
What deductibles apply?
Will it cover the replacement cost of your belongings or their current market value?
What natural disasters are covered by the policy? (You may need to purchase an additional flood or hurricane rider, for example, if you live in areas prone to these events.)
What is the extent of coverage for items located outside your home?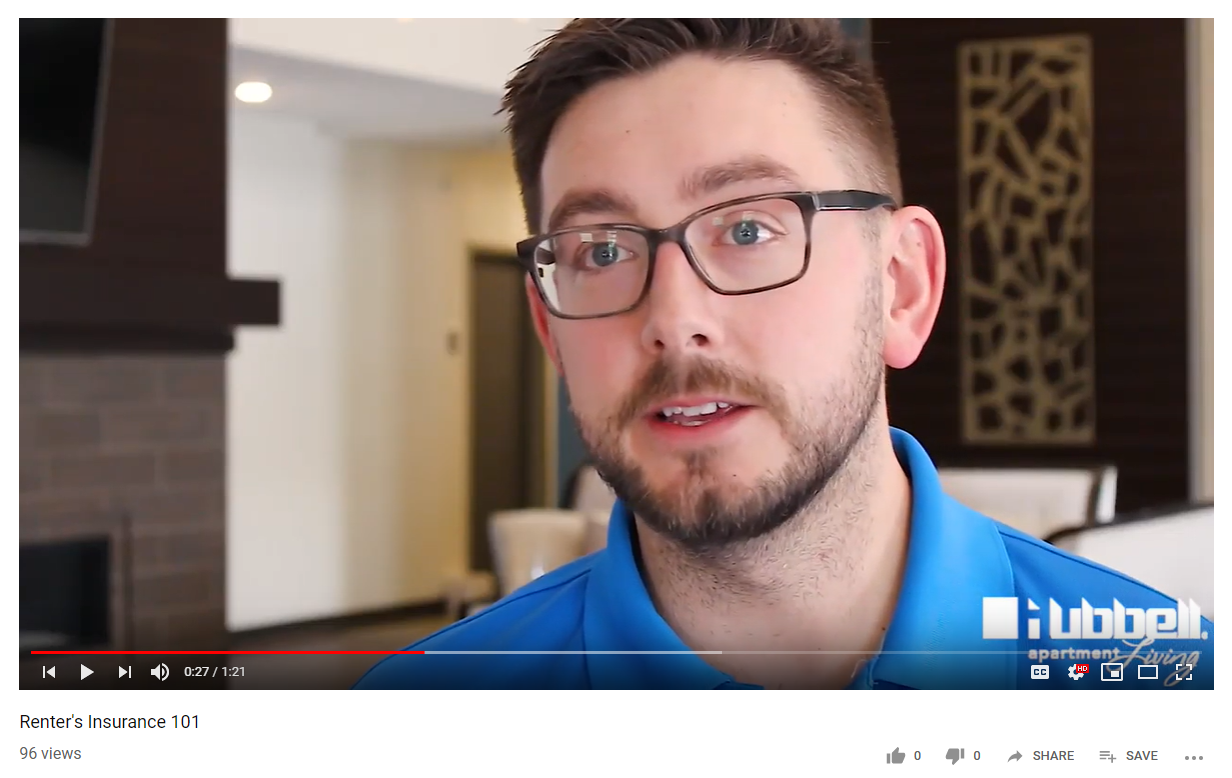 After you fully understand the coverage, you'll want to take an inventory of the items in your home so you know (and can communicate to the insurance company) exactly what you're insuring. The Insurance Information Institute website is a handy tool for all things insurance.