Hubbell Apartment Living is proud to offer the best in modern apartment amenities. By providing communal spaces to work, play, relax, and gather with friends and family, we enable residents to simplify their living space and reduce monthly costs without compromising comfort. Here is a tour of some of the amenities available in many of Hubbell's apartment communities. Many of our apartments offer great amenities like dog parks, garage parking, extra storage, free coffee, and 24/7 gyms!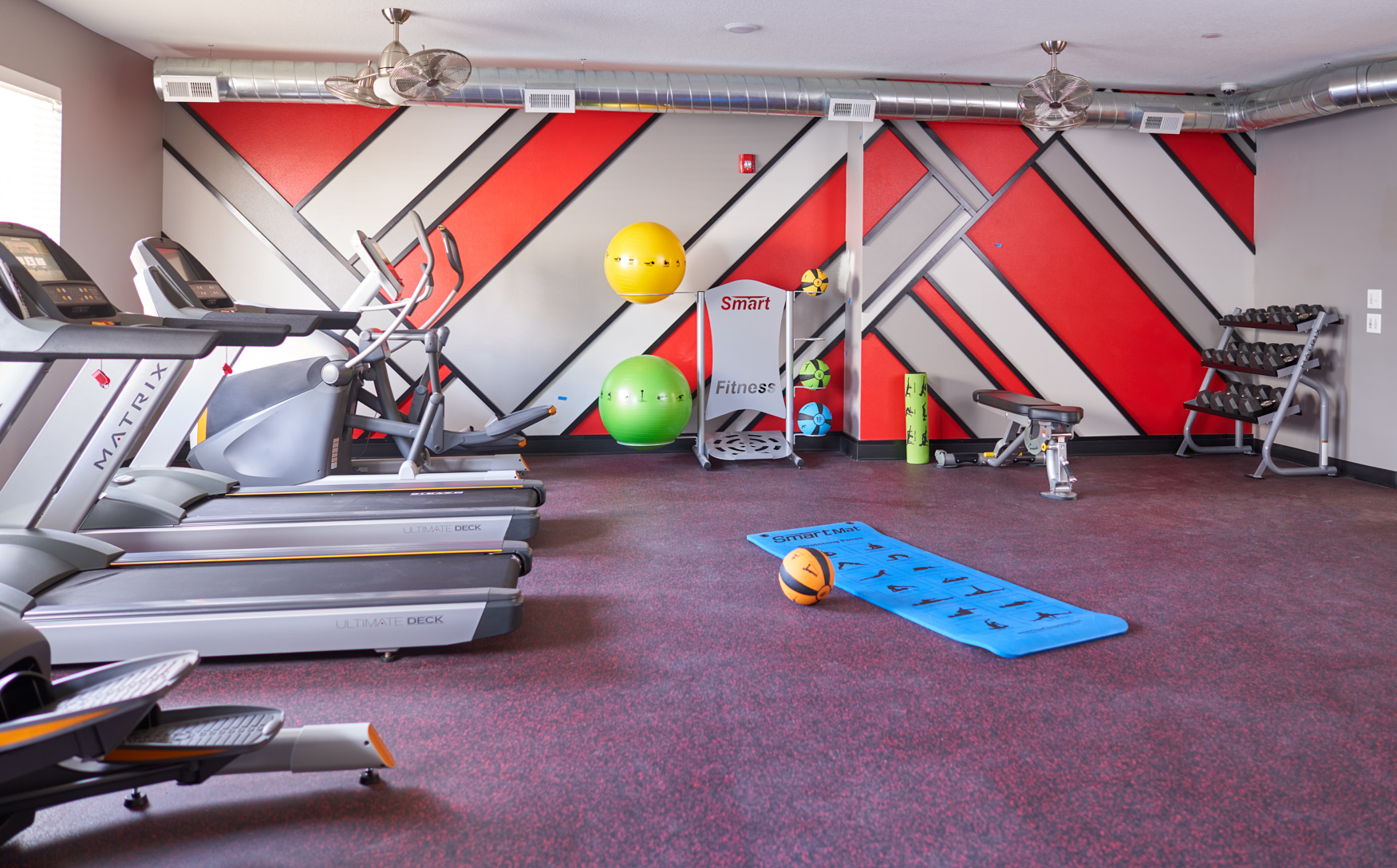 Fitness Center
An apartment gym frees you from having to pay gym fees, crowding equipment into your apartment, or going out into the cold (or heat) to get your workout in. Exercise helps to decrease stress and anxiety as well as improve physical health. When you have a gym right in your building, free to use 24 hours a day, it's easier to build a habit of regular exercise, and in turn, become a healthier, happier you. If going to the gym isn't yet one of your habits, check out our tips & tricks on how to use your community fitness center.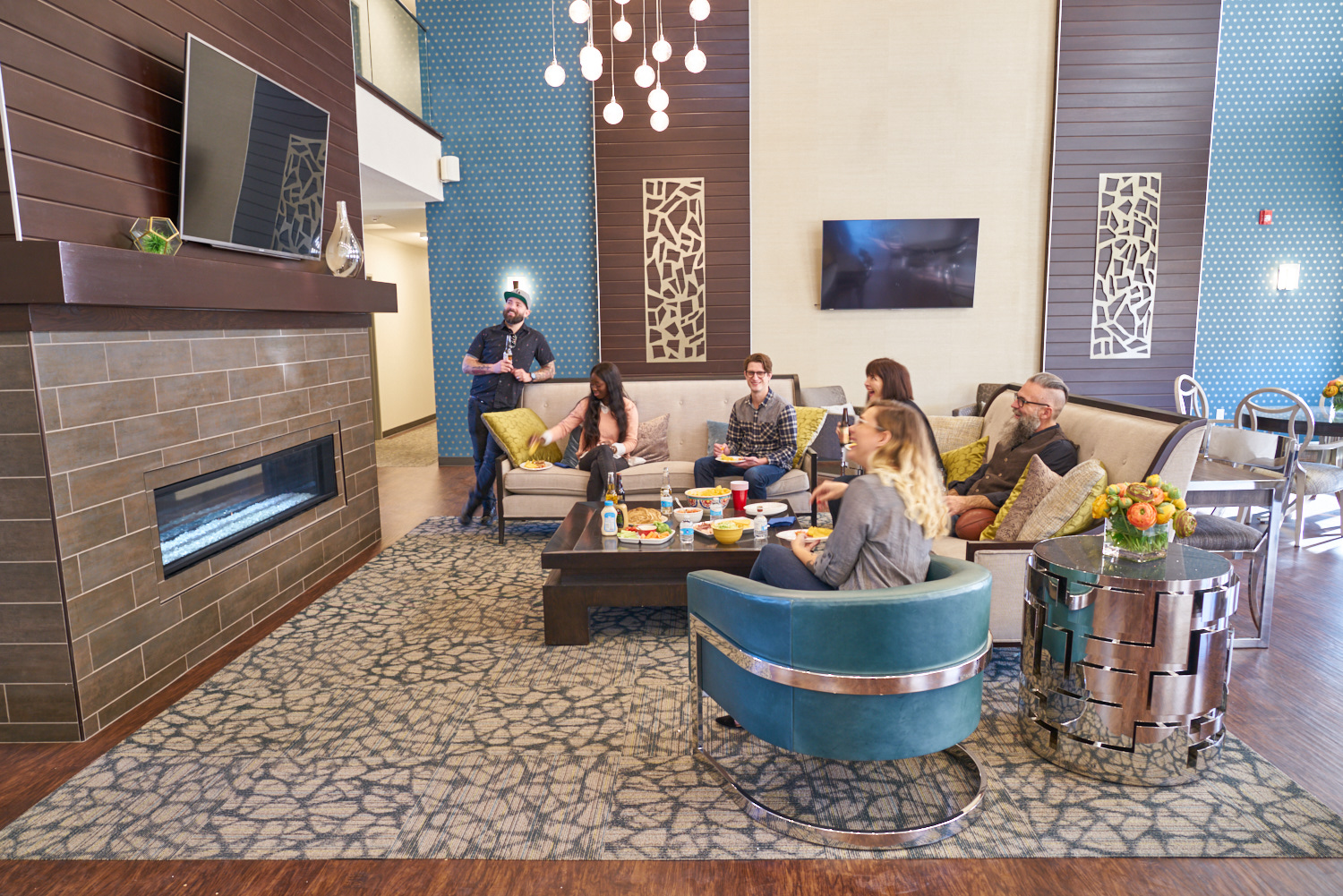 Community Room
The beauty of a community room is that it gives you space for entertaining guests that's separate from your apartment. Your home doesn't have to accommodate everyone you might want to have over from time to time, and you don't even have to clean it up before inviting people over! Leave your living space private, and invite guests into the community room. You'll have access to extra fridge space, a large-screen TV, and plenty of seating. Be sure to contact your property manager to reserve your community's clubhouse today!
Game Room
In addition to the standard community room features, many of our properties also incorporate game rooms. Host a pool tournament with your neighbors, or have the crew from work over for a round of your favorite video games.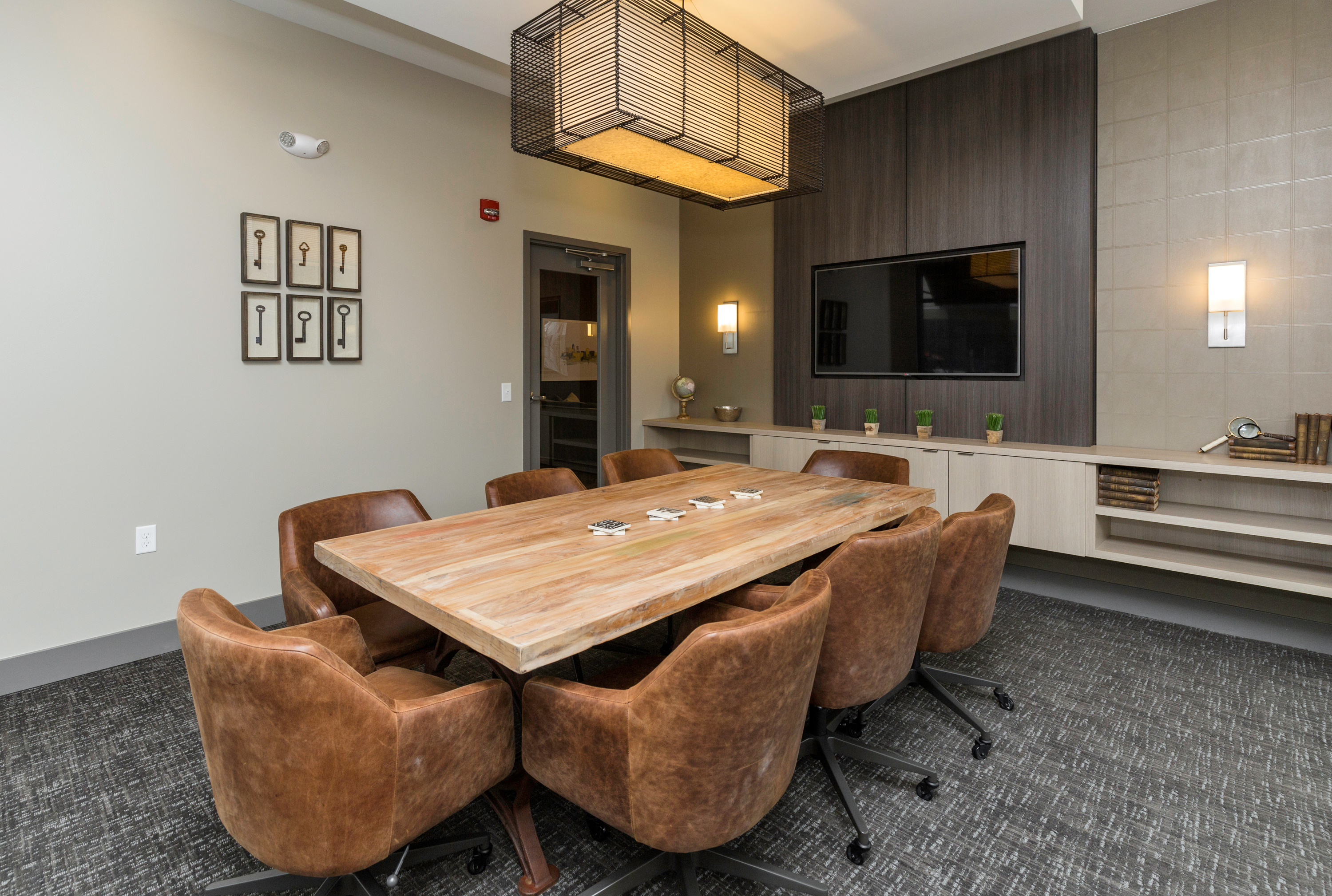 Business Center
If you work from home, a business center lets you get out of the apartment and change your environment for the work day—without having to pay for a separate office space. Many of our properties also have conference rooms, so you have a professional, quiet space to meet with clients or other business contacts. Even if you do most of your work somewhere else, free access to work space and computer equipment increases your flexibility and reduces your need to invest in expensive electronics.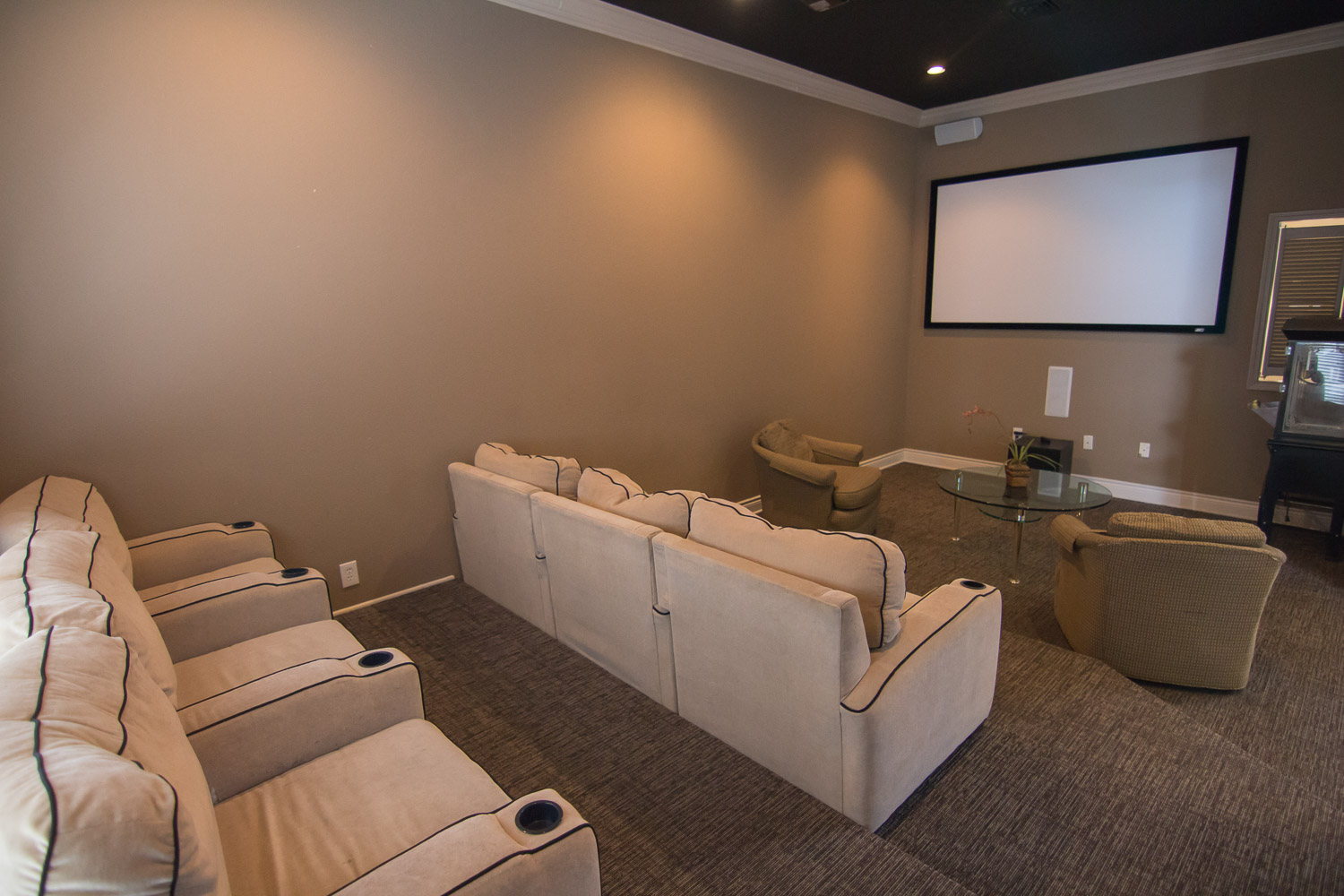 Cinema
Some of Hubbell Apartment Living's communities include a dedicated cinema room. Get the perfect distraction-free viewing environment for enjoying your favorite movies with friends or family.